Building a Loyal and Satisfied Customer Base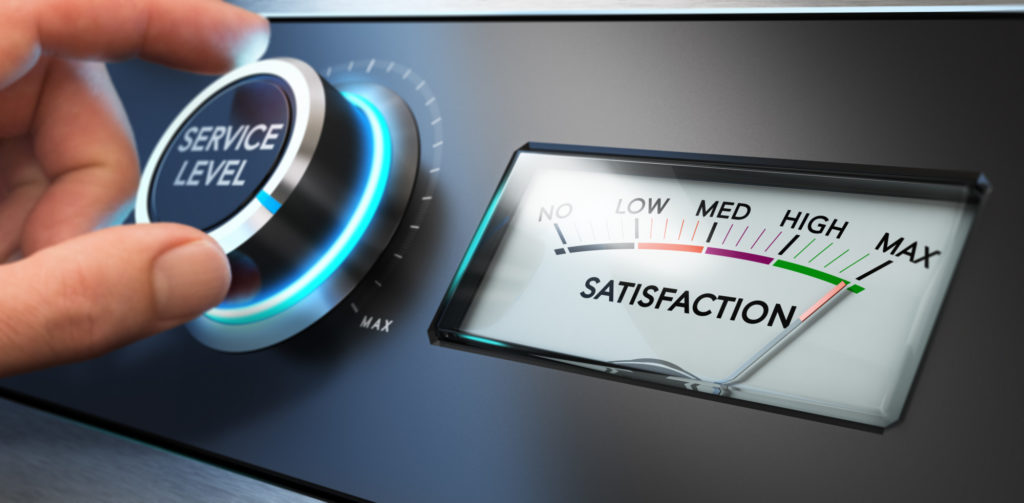 There have been many businesses built on customer service. Companies that are successful often focus on listening to their customers and making every effort to ensure their needs are met. One of the reasons why it's important to establish a loyal customer base is because they often spend more money than first-time customers. A great way to build your customer base is by developing marketing programs that encourage consumers to return by offering exclusive discounts. This type of loyalty program is a strategy used across industries because it's highly effective.

Customer service can make or break a sale. The experience that you have when you walk into a business can dictate whether or not you return. In fact, it might not even be a conscious decision, it might be something that is felt, but never really communicated. This is a fact understood by companies that provide world class customer service. To be considered a positive experience, most people say that they expect prompt attention and a true desire to resolve any problems that arise. A great customer experience also requires the representative to be knowledgeable and courteous. 

What about customers visiting a business via the company website? That's also an opportunity to accommodate the needs of customers through effective marketing. It doesn't make sense to spend a significant amount of money on targeted student marketing or any other demographic, only to lose them because of an outdated website that doesn't speak directly to your target audience. To keep the customer on the site, it must be easy to navigate, modern and have a sufficient number of calls to action. Essentially, a website must optimize the user experience so that visitors are fully engaged and spend a good amount of time on your website until a purchase is made. 

A modern way in which companies are building customer loyalty is by engaging with consumers on social media platforms and providing them with an opportunity to communicate directly with the company. Many consumers are surprised when the receive a response from a company representative about a problem communicated in a social media comment. It's a way of building a relationship through open communication. Brands must demonstrate that they are actually listening to consumers. The best part about the engagement is that companies have an opportunity to restore broken relationships with dissatisfied customers, which can result in brand loyalty.

A trend that started some time ago that has remained consistently effective when it comes to establishing a loyal customer base is acknowledging special events in the lives of customers. For instance, some car dealerships send birthday cards to their customers as a marketing tool. It's a way to evoke a positive association with the brand. Perhaps the most important element of a customer service program is employee training to ensure everyone that's on the team understands what's necessary to provide a unforgettable experience for each customer. Training should be ongoing and offer an opportunity to address any recent issues. There should also be customer service surveys because it's easier to improve what you measure.
Related Posts